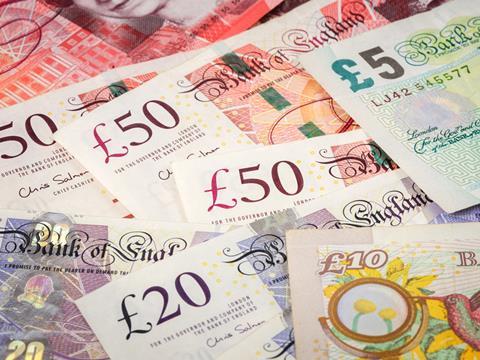 The number of businesses in a state of "financial distress" has spiked since the introduction of the national living wage, according to a survey by Begbies Traynor.

Six months after the new higher hourly rate of £7.20 per hour was introduced for workers aged 25 and older, the number of companies struggling financially has risen by 23% to nearly 100,000 across the UK, according to research by the insolvency firm. This includes 33,835 retailers, 13,772 wholesalers, and 7,803 food and drink retailers.

"Following recent reports that Brexit has so far had a minimal impact on the UK economy, our data clearly indicates a strong link between rising levels of business distress and the implementation of the national living wage six months ago, with an additional 18,000 companies demonstrating troubling signs of insecurity over that period," said Begbies Traynor partner Julie Palmer.

"My concern is that many of these struggling businesses may now be forced to take more drastic measures to manage their growing cost base, such as further cuts to staff numbers, reducing bonuses or even passing on the increased costs to the end consumer."

And with the Low Pay Commission still set to increase the minimum rate incrementally to about £9 per hour by 2020 this situation could deteriorate further.

"For growing numbers of low wage employers in these sectors, the future looks decidedly uncertain," Palmer added.