Consumer confidence in the UK economy has fallen for the first time in six months, according to a new study.
GfK, which produces a UK Consumer Confidence Index, said all five measures it used to calculate its research, including consumer confidence in their personal situations and confidence in the overall economy, were down in July.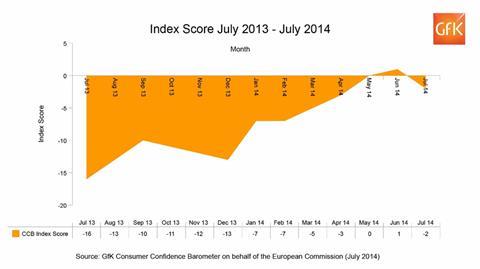 "No sooner had the Index crossed into positive territory last month – for the first time in nearly 10 years – than it fell back into the negative, standing this month at -2," said Nick Moon, managing director of social research at GfK.
"The government will be hoping this is just a temporary setback rather than the forerunner of a wider decline in confidence."
The UK survey was produced by GfK using a sample of 2,012 individuals aged 16+ on behalf of the European Commission.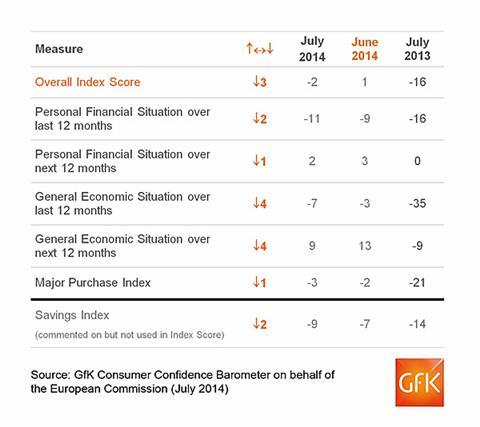 The findings come as UK GDP was recorded as having returned to pre-recession levels and the FTSE 100 is at its highest level in 14 years.
Meanwhile a study from EY this week reported that UK profit warnings were at their highest level since 2011.