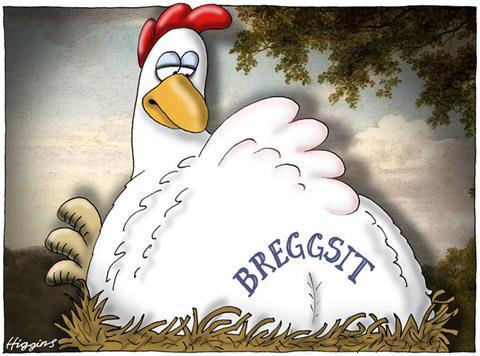 Rising prices for imported eggs and growing calls from consumers for British ingredients have led to a surge in demand for British eggs for prepared foods in the wake of the Brexit vote.

Egg producers had seen a significant rise in enquiries from manufacturers for UK eggs since the June vote, said British Lion Egg Processors chairman Ian Jones.

"The exchange rate has very much gone against imported goods, and as a result our members have definitely seen an increase in enquiries from UK manufacturers that had traditionally imported European egg products," he added.

Food manufacturers were now "concerned about the future regarding imported eggs, with a fear of tariffs in the longer term", said Jones. The Brexit vote had also made more consumers rate British provenance, he added.

"One of our members has reported they are now sole supplier to a company that previously imported 75% of their egg products from Europe."

British Lion Egg Processors and the British Egg Industry Council have both been outspoken critics of the use of imported eggs as an ingredient, with the two bodies calling for tougher rules on country-of-origin labelling for foods made using eggs.

Demand for British eggs for processing had already been increasing, Jones said, with Defra statistics showing imports for the five months to May were the equivalent of 15% down year on year.

"We can only see this trend accelerating since the Brexit vote," he added.