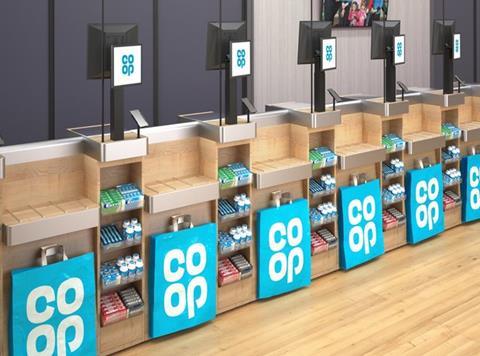 The Co-op is boosting its sustainability credentials by making its bags for life from plastic sheeting and film separated from in-store delivery packaging.

The polythene is being returned to Co-op depots by staff and then sent to bag manufacturer J A Young. One tonne of recycled plastic was enough to make 34,000 10p bags for life, the retailer said.

Upwards of 85% of each bag was now being made from the recycled materials from its 2,800 stores, it added.

Redirecting of the packaging began after the mutual's agm at the end of May.

George Hadfield, contract delivery manager, said the scheme also had a financial benefit, as the retailer was now providing most of the raw materials for its bags. "This is a great example of how colleagues can help to protect the environment as well as save the business money," he said.

Separately, The Co-op has also increased the strength of its single-use carrier bags without affecting their cost. As a result, it has been able to send the same amount of money from the 5p plastic bag charge to good causes.

Industrywide, the amount of plastic in circulation from single-use carrier bags has plummeted since the introduction of the bag charge last October.

Some 7.6 billion carrier bags were issued by the seven main retailers - Tesco, Asda, Sainsbury's, Morrisons, The Co-op, Waitrose and M&S in 2014, according to Defra. But the figure fell to just 0.6 billion in the first six months of the 5p charge, contributing to a total of just 1.1 billion issued by all larger retailers.

Taking so many bags out of circulation was "fantastic news", said environment minister Thérèse Coffey, who heralded the 5p charge "a huge success" for good causes with £29m raised by retailers passing on the 5p charge.