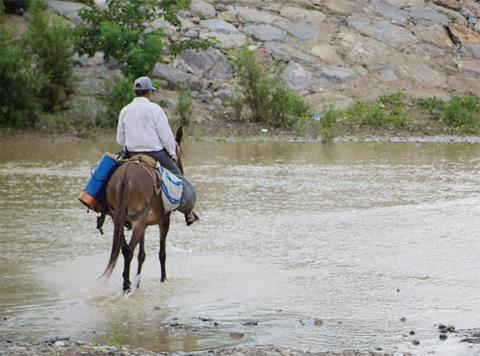 A new report from Wrap has urged the food and drink industry to assume a war footing in an effort to tackle the threats posed by forces such as supply shortages and climate change.
Its new report, Food Futures, warns the industry faces its biggest challenge since the Second World War and stresses that "business as usual" is not an option.
The report says that with increasing global demand for food and the pressure on the environment, traditional methods and ingredients will have to be added to or replaced with radical new solutions in the supply chain.
Wrap calls for new commercial models for sustainable aquaculture and a major uptake of alternative feeds and proteins, including insects, as part of its vision for how the industry must change in the next 10 years.
However, the charity also reveals what it thinks will be major opportunities for companies to make use of an "explosion" in data-enabled technology and to alignment of public health and environmental sustainability agendas with products development.
"In the next ten years we will be faced with challenges around feeding a growing population and nutritional security Dr Liz Goodwin OBE," CEO at WRAP, which held its annual conference in London today."
"Not since the Second World War has there been more of a pressing need to look again at how we produce, distribute, value and consumer our food."
"Food Futures: from business as usual to business unusual" is available at www.wrap.org.uk/foodfutures.