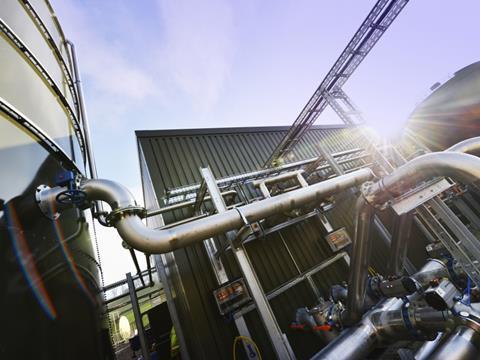 Wyke Farms has partnered with Sainsbury's to supply 'green' gas for the supermarket's stores and plans to offer similar opportunities to other businesses "serious" about addressing their own environmental impact.

The initial one-year deal with Sainsbury's will see the independent cheese producer and milk processor supply "a large proportion" of the supermarket group's green gas, which makes up 6% of the retailer's total gas use.

Paul Crewe, Sainsbury's head of sustainability, engineering & energy, said the group was always looking for innovative ways to reduce its impact on the environment.

"Our partnership with Wyke Farms shows the commitment we have to drive down our carbon footprint in what we are sure will be an efficient and sustainable way," he said.

Wyke Farms said it was one of the first national food brands to be self-sufficient in green energy in a long-term sustainability plan called Wyke Farms 100% Green.

The aim was to create a sustainable working farm that sourced all its electricity and gas from solar and biogas, generated from the farm and dairy waste that was currently of no value.

Wyke Farms managing director Richard Clothier said supplying customers with gas as well as cheese and taking waste back in return all formed part of the type of circular approach where everyone was a winner - especially the environment.