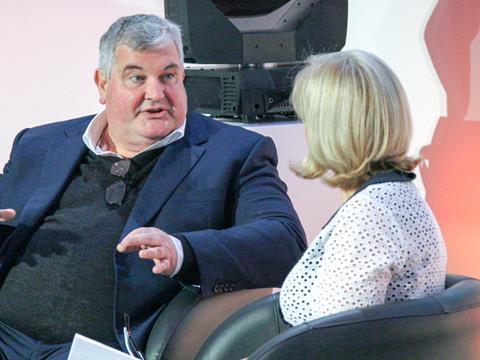 Retail is "fundamentally flawed" and must reinvent itself for the digital age, according to former Waitrose MD Mark Price.

Speaking at the Leadership Symposium conference this week Lord Price, who resigned as international trade minister in September, said the challenges of catering for consumers far more concerned with transparency and social justice posed a bigger challenge than Brexit.

"I think the economic model needs to change," he told an audience at the Rothamsted Research Centre in Harpenden on Tuesday. "There are issues around social justice, issues around fairness, you saw that with the Occupy protest in 2011, you've seen that with quite remarkable protests in the streets of virtually every western city. There's a question here about how society feels, what society wants, and how do we afford it."

Coupled with "the digital revolution", which will "fundamentally change the way retail works", all businesses needed to rethink their business model, he added. "The old model of retailing is now fundamentally flawed. I think business has to be reinvented in an age with greater transparency and a fairer share for all the people creating the wealth."

Now in its third year, the Leadership Symposium brings together top speakers from across grocery sharing their insight on leadership to raise funds for GroceryAid. This year Price was joined by Co-op chairman Allan Leighton, Walmart International president David Cheesewright and Tesco chief people officer Alison Horner.