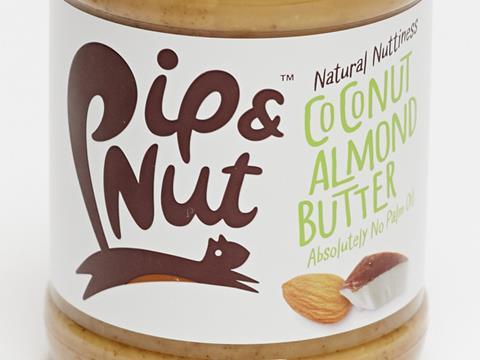 The bestselling product from artisan nut butter brand Pip & Nut will represent the UK at this year's World Tour competition of global food trends at SIAL Paris in October.
The Coconut & Almond spread was selected by an international panel of grocery journalists from a choice of three brands' SKUs nominated by The Grocer as outstanding examples of British fmcg fashions over the past 12 months.
Illustrating a triptych of the coconut, protein and virtuous snacking trends in the UK, Pip & Nut's product faces competition from items popular in 27 other countries, including Rockit Apples from the US (small, sweet fruits in an a clear plastic tube); Canada's NuPasta (gluten-free konjac pasta); Kwekkeboom Oven Bitterballen from the Netherlands (oven-baked, meat-based snacks); and New Zealand's Lewis Road Creamery Fresh Chocolate Milk (a drink that caused a sensation on launch).
The winner – voted for by the journalists panel – is set to be announced at SIAL, which is will run from 16-20 October at Paris Nord Villepinte.
Pip & Nut founder Pippa Murray said she was delighted to be recognised for a product "that's bang on trend".
She added: "Not only is our coconut almond butter totally delicious, it also taps a number of major food trends in the UK. As a result, it's become our most popular flavour since we launched."