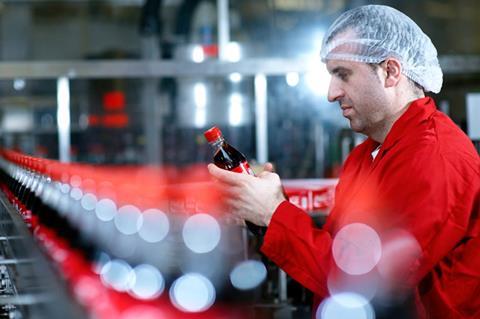 Coca-Cola Hellenic, the second largest bottler of Coca Cola products globally, is to delist from the New York Stock Exchange.
The company, which holds Coca-Cola's bottling licences across much of central and eastern Europe, will delist its American Depositary Receipts (ADRs) over the coming months as the vast majority of trading in its shares is in London.
The firm listed on the London Stock Exchange in April last year and the UK accounted for more than 85% of total trading volume over the twelve months to 18 June 2014.
It is understood that the decision to de-list in New York reflects the onerous reporting requirements required from its listings in Athens, London and New York and that the London listing allows North American investors full access to the stock without a US-listing.
Only 1.4% of Coca-Cola HBC's shares were held in the form of ADRs (as of 18 June 2014), with trading volume in the United States accounting for approximately 1.3% last year.
Chief financial officer Michalis Imellos commented: "Our premium listing on the London Stock Exchange, where the vast majority of our shares are being traded, will continue to facilitate trading in our securities.
"We remain committed to engaging with the U.S. investment community through continued open dialogue and regular investor roadshows."
The company delivered its written notice of intent to delist today and the process is expected to be complete by mid-November.