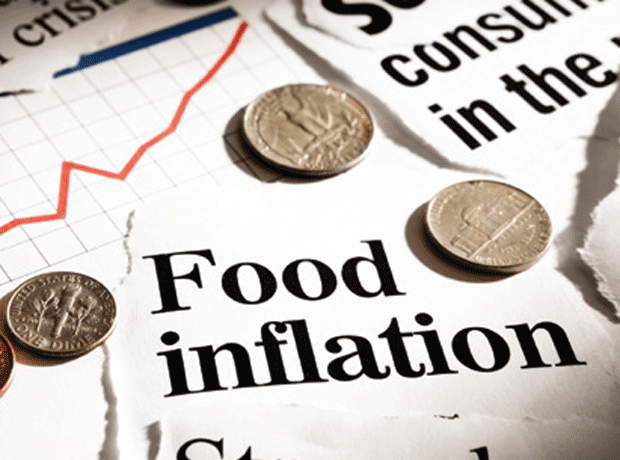 Food prices rose slightly in December, climbing 0.1% following November's fall of 0.2%, the BRC-Nielsen shop price index revealed today.
This was down to fresh food products reporting inflation for the first time in four months, thanks to oils, fats, meat, fruit, and fish. However, ambient food reported annual deflation for the second time since the series began in 2006, falling 0.1% in December.
These latest figures leave the monthly average food price inflation at just over 0.5% for the last twelve months.
Overall, shop prices decreased by 1.7% in December, as non-food deflation only slowed from 2.9% to 2.8% last month.
BRC director-general Helen Dickinson said this is not all bad news for retailers, as the Producers Price Index - which tracks the cost of raw materials - is also deflationary. "Retail businesses have seen significant decreases in their own input costs. However, fierce competition - the hallmark of the UK retail industry - has seen these savings passed on directly to consumers," said Dickinson.
Nielsen's head of retail and business insight Mike Watkins said: "With little external pressure to move prices upwards and an uncertain level of consumer demand, retailers will be cautious about price increases so we can expect a continuation of deflation for at least the first part of 2015."