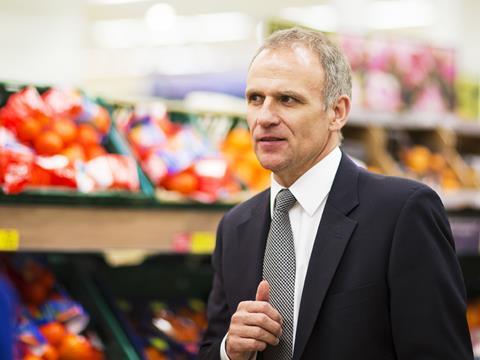 After an extremely quiet day yesterday, all the papers focus on Tesco boss Dave Lewis' speech at the CBI annual conference. The Grocer's coverage from yesterday can be read here.
His line about retailers facing a "potentially lethal cocktail" thanks to business rates and rises in wages is given prominence in all the coverage.
The Guardian notes Lewis' warning to Chancellor George Osborne that jobs would go, stores close and prices rise if he didn't support the industry. "In supermarkets, profitability has sunk from [margins of] 5% to 2% in five years and now we face significant new cost pressure. This is a potentially lethal cocktail," Lewis said.
He urged the government to come together with retailers to discuss the combined cost of the changes. Citing figures from the BRC, Lewis added that over the next five years, the industry was facing an extra £14bn from "business rates, the living wage and other structural costs" (The Times).
The Financial Times lead its story with a focus on business rates as Lewis the £8bn bill faced by retailers. He called the system "unsustainable" and in need of "urgent reform" and added that the £8bn paid by retailers accounted for more than a quarter of the rates bill – significantly more than any other sector.
The Mail noted that Lewis' "blistering comments" came as broker Shore Capital downgraded financial forecasts for Tesco citing worries over the pace and success of its turnaround.