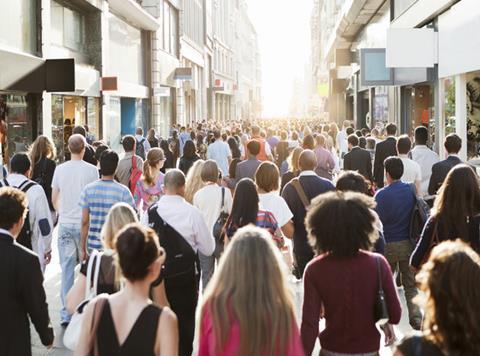 UK shoppers started spending again in February after two months of falling retail sales, according to the latest official figures published on Thursday. Sales volumes grew by 1.4% compared with January and by 3.7% compared with February 2016. Analysts were expecting growth of 0.4% and 2.6% respectively, The Financial Times reports.
The Guardian adds that UK retail sales shrugged off Brexit fears with February rise, providing beleaguered shops with respite from a two-month losing streak.
The Mail takes a gloomier approach to the story, writing that retail sales fell at the fastest rate since 2010 in a sign British households are reining in spending as prices rise, pay stagnates and economic uncertainty prevails. The paper says despite the better-than-expected 1.4% rise, volumes were down by 1.4% across the three months to February, the fastest decline in seven years, according to the ONS.
The latest ONS retail sales data followed results by high street bellwether Next and Ted Baker. Next unveiled its first drop in annual profits in eight years, admitting mis-steps in its fashion selection and said it was "legitimate to question" whether high street shops were an asset or a liability (The Financial Times).
Ted Baker, however, defied the high street gloom with rising sales, expanding internationally and growing its wholesale and licensing businesses (The Financial Times).