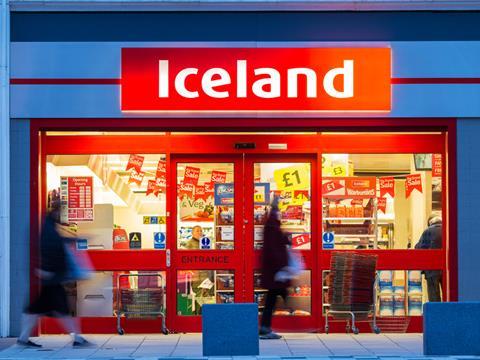 After an exciting week with Sainsbury's and Argos potentially creating the UK's biggest non-food retailer, it is rather quiet in the papers today.
The Mail asks is Iceland trying to go upmarket as the frozen food retailer hires two chefs who worked for Heston Blumenthal at Waitrose. Neil Nugent and David Lennox, who worked together at Waitrose on the Blumenthal and Delia Smith ranges and led the creation of the Waitrose cookery school, are launching a 'Power of Frozen' range.
The latest BDO high street tracker report showed retailers had a reprieve in January after a disastrous December as bargain hunters came out in force (The Times). The report showed sales were up by 1.4% on a year-on-year basis.
Uncertainty around a Brexit vote could affect the pound, with the Bank of England warning growth could suffer in the coming months (The Times). Financial institutions have begun insuring themselves against the pound collapsing if Britain votes to leave the EU. The Telegraph reports a warning from Goldmand Sachs that the pound could crash as much as 20% if the UK votes for Brexit.
The Guardian writes that France has now become the first country in the world to ban supermarkets from throwing away unsold food. Under a law passed by the French senate, as of Wednesday large shops will be forced to donate food waste to charities and food banks.