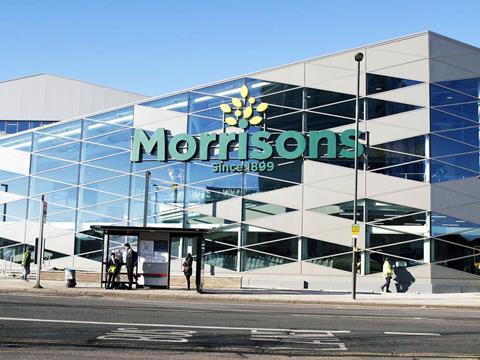 International ratings agency Moody's has moved Morrisons' (MRW) credit rating from stable to positive in a sign the supermarket's trading recovery could lead to ratings upgrades.
Moody's affirmed Morrisons' rating at Baa3 – still three notches below an investment grade rating – but moved its outlook to positive due to "improved credit metrics on the back of sustainable operating performance gains and ongoing debt reduction".
Moody's said the outlook change primarily reflects improved financial profile after the grocer reported an 11.6% increase in underlying profit before tax to £337m for the year to 29 January 2017, a reduction in net debt to £1.2bn from £1.7bn and positive cash flow of £408m.
Sustained like-for-like sales growth underpinning sustained profitability of at least current levels, coupled with further modest ongoing deleveraging, could lead to an upgrade, Moody's stated.
However David Beadle, senior credit officer, added: "The company's forward momentum could slow if rising inflation in the year ahead affects consumer shopping habits."
Moody's said it expects the rating agency expects inflation to increase this year, both within the grocery sector and the wider economy.