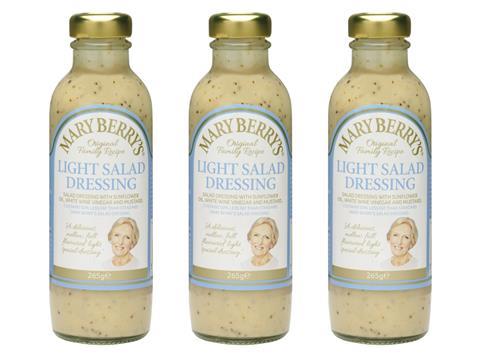 Fine food importer and distributor RH Amar had a cheer-filled Christmas after sales surged across many of its most popular SKUs.

Mary Berry's Light Salad Dressing shot up 58%, while the less health-conscious Original Caesar Dressing from Cardini's, which family business RH Amar has distributed for more than 20 years, clocked a rise of 34%.

The company's own Cooks&Co canned anchovies saw a year-on-year sales rise of 31% ­during the last quarter, while the full range of Crespo olives posted ­double-digit increases.

"These figures are a great way for us to be able to kick off the start of RH Amar's 70th anniversary year of distributing fine food in the UK," said MD Rob Amar.

"We have enjoyed very long relationships with many of the brands we distribute, and it is always a pleasure to ­continue seeing their sales grow as the appetite for fine food from an increasingly discerning audience also continues to grow."

In recent months RH Amar has added names to its roster including Monini and Mutti, Italy's leading olive oil and canned tomato brands respectively.