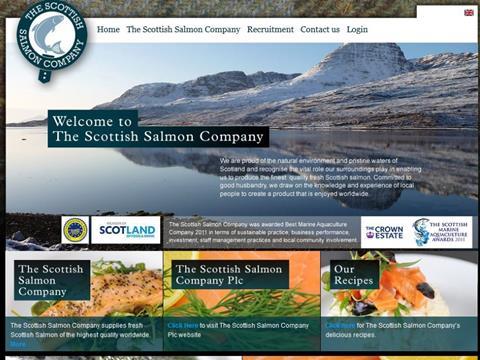 The Scottish Salmon Company's strongest ever year continued into the third quarter of 2014, with the supplier posting quarterly net operating revenues up 82.6% on the same period last year.
The company reported revenues of £33.6m for the quarter - a year-on-year increase of £15.2m - while year-to-date revenues reached a record £95.1m, compared with £60.9m at the same point in 2013.
EBIT per kg improved from -28p last year to 3p, despite the continuing fall in spot prices - which were exacerbated by the Russian trade sanctions - as a sustained period of warmer water temperatures through August and September contributed to strong biological growth. SSC harvested 8,779 tonnes during the third quarter, a 93% increase on the same period last year, and is forecasting a total harvest of 30,000 tonnes for 2014 as a whole.
"We are enjoying a record year that is built on the quality of our product," said MD Craig Anderson.
He added that the industry as a whole has been facing biological issues such as higher mortality, which had increased costs at a time when the high volume of product on the market had driven down traded prices.
However, Anderson was confident SSC was "well-placed to address these issues and sustain our exceptional performance this year and into the future".