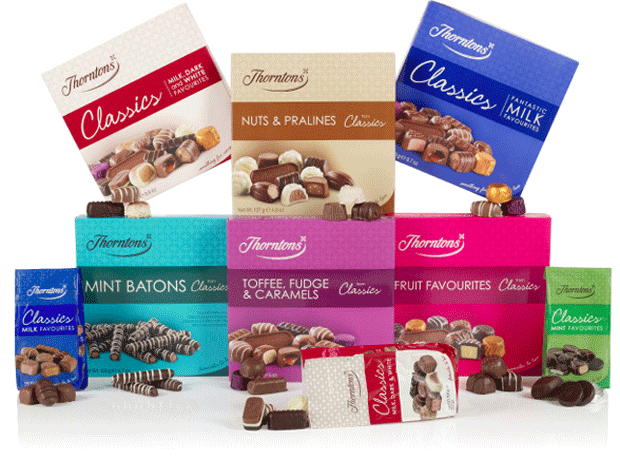 Thorntons has reported a sharp rise in sales though the supermarkets – offset by weak own store sales.
After a drop in fmcg sales during the third quarter, sales rebounded – climbing 17.3% in the fourth quarter ending 28 June.
However, in the retail division Thorntons saw like-for-like sales drop 3.9% and total sales fall 11.1% following the closure of 36 stores over the past year. The retailer closed 11 stores in the fourth quarter alone.
Thorntons CEO Jonathan Hart said the company saw "no signs of an improvement in consumer spending on the high street".
However, he said he was pleased with the overall performance and confirmed that profit for the full year would be in line with market expectations. The current analyst consensus is for profit before tax of £7.1m – well ahead of the £4.7m reported last year.
Overall, Thorntons said full-year sales had risen 0.7% as rising fmcg sales compensated for falling retail sales. Fmcg sales climbed 7.9% year on year, while retail sales fell back 5.6%.