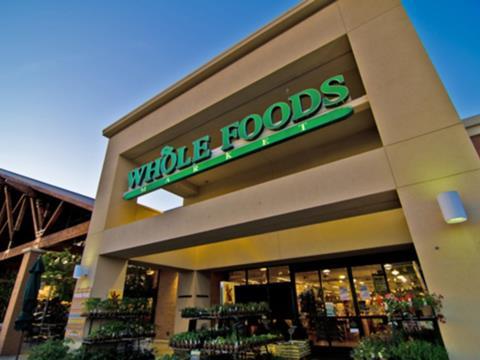 Total sales at US food retailer Whole Foods Market (WFM) rose 2% in the third quarter to a "record" £$3.7bn, but fell 2.6% on a comparable store basis.
The like-for-like sales decline over the 12-weeks to 3 July 2016 was driven by a 2.7% in transaction volumes, while basket size rose 0.1% as a decline in average price per item was more than offset by an increase in items per basket.
Net income during the period fell 22% to $120m, while income before tax also fell 22% to $196m.
The company opened 12 new stores in the quarter and said it had the potential to grow to 1,200 stores in North America from its current base of 455 across the US, Canada and the UK.
For the 40-week period ended July, total sales increased 2.3% to $12.2bn. Comparable store sales decreased 2.4%.
Walter Robb, co-chief executive officer of Whole Foods Market said: "We delivered record sales of $3.7bn this quarter along with a sequential improvement in our comparable store sales trends."
"We are continuing to make measurable progress on fundamentally evolving our business including the successful launch of our new 365 format, expanded value investments, and increased efforts to better understand and provide personalized offers to our customers."
The shares fell 0.5% to $28.52 in US trading today and are 6.2% down over the past three months.