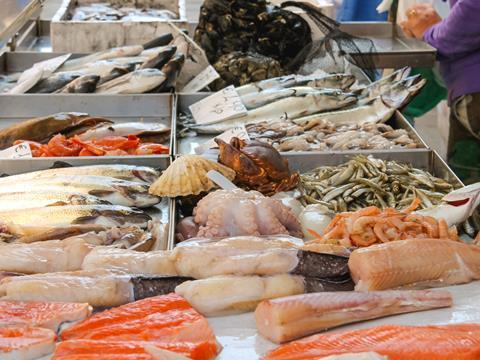 Easter sales of fresh fish have hit their highest level in three years, according to data published this week by industry body Seafish.

Volume sales of fresh fish sold throughout the Easter fortnight (8 to 22 April) increased by almost 188 tonnes, or 3.2% since 2015, and 0.7% since Easter 2016.

Value sales also rose, by more than £6m (7.6%) to £85m compared with the same period in 2016.
Whitebait saw the greatest surge, with volume sales up almost 630% to nine tonnes, compared with just one tonne last Easter. Snapper was also more popular during the fortnight, with volumes reaching 2.7 tonnes, up 74.9% compared with the fortnight before. Ambient fish was the only sector to dip in volume sales compared with the previous year, down 5.3% despite value sales increasing by 5.8% to over £16.6m.

"It is clear from this data that the tradition of enjoying fresh fish at Easter, such as haddock and cod, is still going strong," said Julia Brooks, market insight analyst at Seafish.

"With Easter 2017 occurring later in the year, fish sales benefited from not just the Easter spike, but also the normal spring seasonal uplift. We've seen certain species, such as Basa, making a splash this year. This could be down to consumers looking for a cheaper alternative to traditional staples such as cod, haddock and monkfish."

It follows high seafood sales over the Christmas period, with volume and value sales up 25.4% and 24.5% respectively on the same period in 2015.