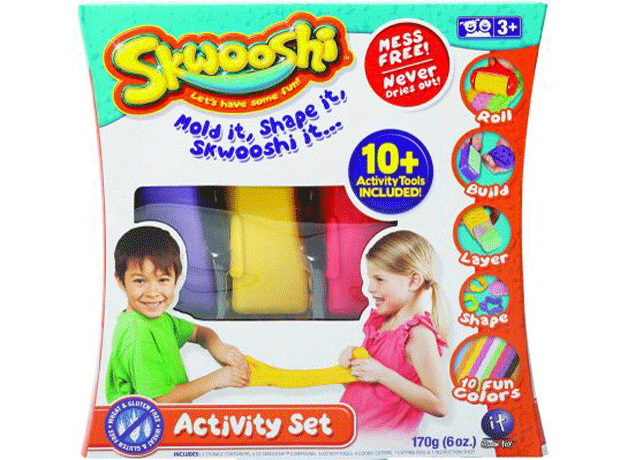 Flair has unveiled a new modelling 'clay' that can flow like sand.

Skwooshi can be moulded into shapes but creates a sandy 'waterfall' effect when the compound is pulled apart.

The range includes pocket money-priced collectible foil packs (rsp: £2.99) containing Skwooshi and a mini mould. Larger packs and playsets include the Activity Set (rsp: £12.99) that comes with Skwooshi in ten different colours, plus moulds, storage containers and toolsplus the Skwooshi Snack Factory (rsp: £19.99) with food moulds.