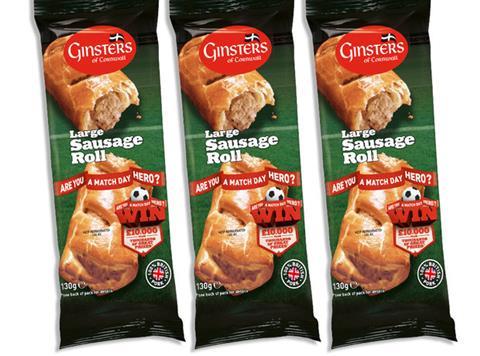 Ginsters, sponsor of Channel 5's Football League Tonight, is to give £10,000 to the UK's number one 'Match Day Hero', to celebrate football fans who go the extra mile in supporting their club.

Launching on 15 February and running to 8 May, a new promotion will appear on up to 20 million packs across the brand's core savoury lines, including Original Cornish Pasty, Peppered Steak Slice and Large Sausage Roll.

Shoppers are invited to upload a funny picture or video to MatchDayHero.co.uk, to demonstrate why they should be considered the UK's foremost footie fan. The best entry - chosen by a panel - will receive the grand prize for its show of dedication to club and camaraderie with fellow fans, as well as its creativity and originality.

"The promotion is an exciting extension of our ongoing sponsorship with the Football League Tonight show, and a great way of celebrating our consumers' love of the game," said Linda Evans, sales and marketing director for Ginsters.