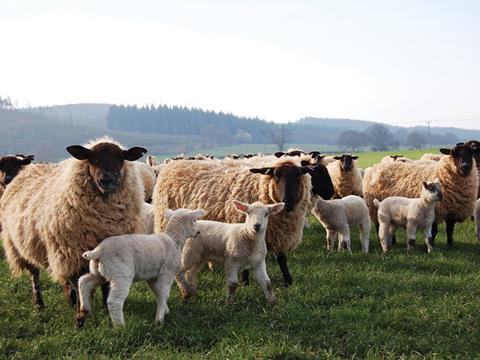 Lamb prices have dipped again after a brief surge during No Lamb Week.

According to AHDB Beef & Lamb, the farmgate lamb price on Monday was just over 150p/kg, over 5p lower than last week.

"This followed numbers on Monday being over 40% higher than the previous week, potentially as lambs held back last week as part of No Lamb Week were marketed," said AHDB market intelligence senior analyst Mark Kozlowski.

"This could result in the uplift in numbers falling away as we go through the week."

Prices remain 6p above those seen two weeks ago, suggesting increased retail demand for British lamb, but Kozlowski said they were still "well below" last years' prices and the five year average for this time of year.

AHDB beef & lamb has warned of a "perfect storm" of factors affecting farmgate lamb prices, with the trade disruption at Calais adding to farmers woes.

The latest forecasts suggest UK lamb and mutton production will be rise a further 7% in 2015, which could put further pressure on farmgate prices.

Near-perfect seasonal conditions for the lambing season should mean that the 2015 lamb crop will be around 18.1 million head, over 500,000 (3%) more than in 2014, analysts said.

Problems trading with Hong Kong mean lamb export volumes for the year are expected to be lower than 2014, and the weak Euro could further reduce profitability from shipments to the EU, they added.