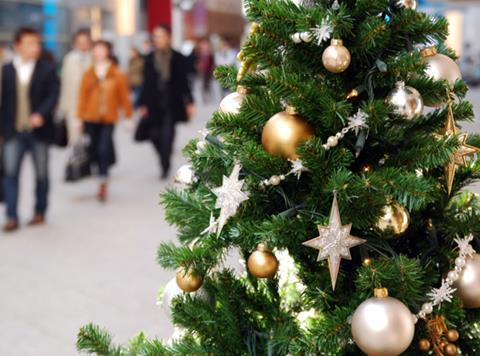 Specialist food and drink retailers are set to benefit from a £2.3bn boost from Christmas shoppers planning to do their main spend locally, predicts insurance company Axa.
Overall, shoppers are set to spend an extra £7.5bn in the UK's small shops over the festive period, it said.

When asked how they feel about Christmas shopping, Brits reported an adrenalin rush of stress (65%) and excitement (34%). Crowds were named the main source of anxiety during shopping.

Small shops were voted the most enjoyable place to do Christmas shopping after markets and fairs. Just 23% said they preferred big stores, and 17% said Christmas shopping was not enjoyable anywhere.

"Christmas shopping can be magical and exciting, but everyone has experienced that feeling of overload, especially when scouring noisy shopping centres for last-minute presents," said Axa MD at business insurance Darrell Sansom.

"Small shops can offer an antidote to the manic buying seen elsewhere."

The consumer research came from two surveys commissioned by Axa in April and November 2016. The samples were made up of 2,000 UK residents on each occasion.