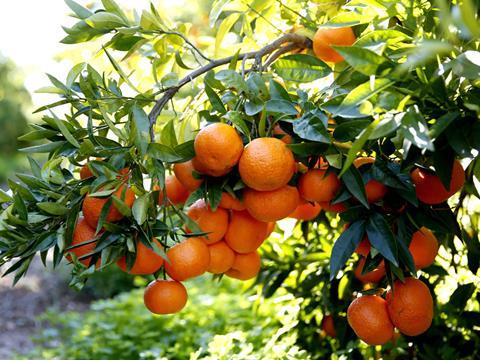 Spanish orange prices remain high year on year, following low supplies from this year's harvest. The weak pound has also contributed to the rise, as imports of oranges are now more expensive.

Cold and wet weather in spring and early summer followed by a lack of rain in early autumn have affected UK onion production. Yields are expected to be lower this year, which has caused an increase in prices.

The warm September weather has also affected Iceberg lettuce this year, as supplies are up, meaning prices are down year on year.

Supplies of carrots are plentiful this year, which has pushed UK prices lower.

Despite an increase in the planted area, potato yields in the UK are set to fall following adverse weather during the growing season, which has pushed up prices year on year.

UK pear prices are up significantly because prices were unusually low last year.
| Fruit & Veg | Price in GBP per tonne | m-o-m % | y-o-y % |
| --- | --- | --- | --- |
| Pears (UK) | 828 | -0.30% | 60.30% |
| Oranges (ES) | 1012 | 14.90% | 31.00% |
| Potatoes (UK) | 156 | -6.80% | 12.30% |
| Onions (UK) | 345 | 5.30% | 10.30% |
| Peppers (Capsicums, UK) | 1625 | -5.80% | 10.20% |
| Apples (UK) | 926 | 0.70% | 2.40% |
| Carrots (UK) | 369 | -6.40% | -0.40% |
| Bananas (UK) | 775 | 2.00% | -3.10% |
| Tomatoes (UK) | 1475 | 11.30% | -8.30% |
| Iceburg lettuce (price per unit, UK) | 0.37 | 5.30% | -19.20% |