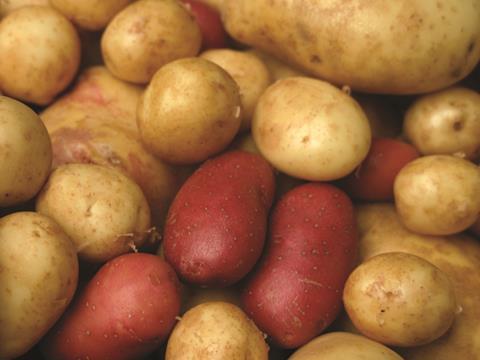 Potato prices in the UK have declined since May and are now down by 20.3% compared to last year, due to higher supplies as farmers have been preparing for the arrival of the new season crop by selling old season stocks.The production area for the 2017/18 season is estimated to rise 4% year on year, to 121,000ha.
The price of onions in the UK has also fallen as the new season gets underway. Last year, prices rose during the summer months due to expectations of lower production in the EU during 2016/17, so prices are down 28.7% year on year.

Improved banana supplies from Costa Rica, Honduras, Colombia and Guatemala have caused European prices to fall over the past month. It follows poor weather in Central and South America earlier this year, which led prices to rise to £837/tonne at the end of June.

Carrot prices have fallen year on year, thanks to an abundant EU harvest in 2016/17.