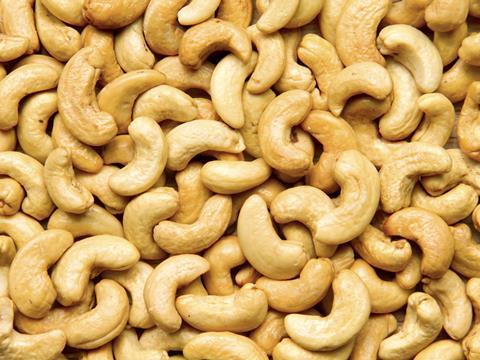 A poor start to the season by major Vietnamese cashew producers means prices have remained significantly higher year on year. Prices are up 28.6% compared to last August. Yields in West Africa have been also revised down from earlier estimates for similar reasons.
Sultana and raisin production in Turkey is forecast at 274,000 tonnes in 2017/18, down by 9% year on year. However, with carry-over stocks, total supplies are expected to exceed 300,000 tonnes, weighing down on current year on year prices.

Hazelnut prices have declined since peaking in the summer of 2016. Weather has been favourable in Turkey for the upcoming crop. Production for 2017/18 is forecast at about 650,000 tonnes, up 12% on last year's figures.

Pepper prices remain subdued, driven down by large global supplies. Production is estimated at 475,000 tonnes (+17%) this year due to expansions in planted areas.