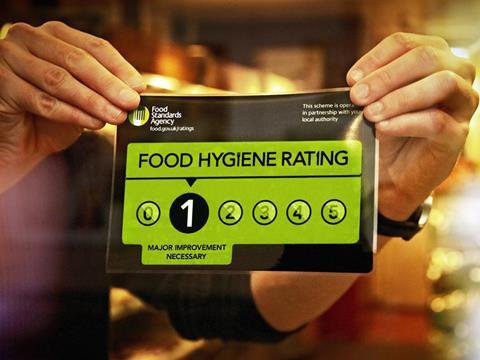 The cash-strapped FSA looks set to outsource its 'scores on the doors' food hygiene ratings scheme to third party providers under plans to safeguard its long-term viability.

A report to the FSA board this week also outlined proposals for local authorities to charge retailers and other businesses if they request a swift re-visit rather than accept the long wait for the next local authority inspection.

COO Jason Feeney said the FSA was acting on recommendations first made by Lord Young in a 2010 report that called for accredited third party inspections to be considered.

Feeney said it would be a "real challenge" for local authorities, which have had major cuts to staffing levels, to maintain the scheme, first launched in 2010 and now covering 440,000 food businesses.

The authority plans to make display of scores on the doors compulsory in England, following similar moves in Wales and Northern Ireland.