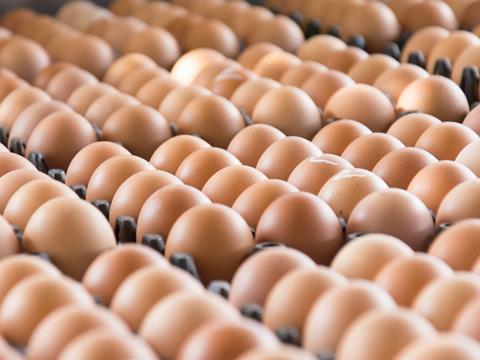 The number of products containing eggs withdrawn in the wake of the fipronil contamination scandal has grown to 65 after a further 26 were pulled from sale, the FSA has confirmed.

The additional products include seven cake mixes and 19 liquid egg products, which were distributed to wholesalers, food service and manufacturers.

It follows the withdrawal of eight products last week as part of the FSA's ongoing investigation into the UK's exposure to the fipronil scandal, which has seen more than 20 million eggs withdrawn from sale across Europe over links to Dutch poultry farms where hens were exposed to the insecticide.

The FSA has stipulated that products made with eggs from the implicated farms in the Netherlands - where the amount of egg accounts for 15% or more of the final product - must be withdrawn from sale.

"The FSA continues to work with the European Commission and we are being updated on investigations by other member states as further information comes to light," said an FSA statement.

The regulator also said it was continuing to test UK-laid eggs for the presence of fipronil as a precaution, but all results so far have been clear.

Investigations were ongoing, it added.