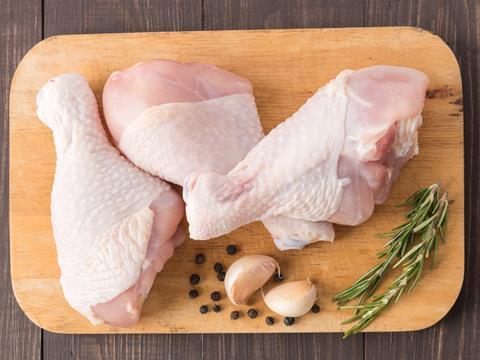 Last month's allegations of food safety breaches at a 2 Sisters Food Group factory in West Bromwich appear to have had little effect on retail sales.
The poultry giant suspended production at the plant on 1 October following allegations of a host of food safety violations.

However, according to IRI Retail Advantage data, week-on-week sales of fresh chicken in the top nine supermarkets excluding discounters fell 2% in week the scandal broke (w/e 30 September), but rebounded the following week (w/e 7 October) by 2.4%. The findings are consistent with earlier claims by Tesco boss Dave Lewis that the scandal had 'zero impact' on Tesco fresh chicken sales.

The fall in sales paled into insignificance compared with the impact of the horsegate scandal on frozen meals, said IRI head of strategic insight Martin Wood. Nor did it come close to the slump in sales seen after the WHO's report which linked processed meat to cancer in October 2015, which saw sales of prepacked sausages falling by 15.9% in the week after its publication.

The Commons Efra Committee is preparing to question Ranjit Singh over the food safety breaches at 2 Sisters on 25 October, alongside representatives from the British Poultry Council, the FSA and Red Tractor.

The scandal emerged after an undercover investigation by The Guardian and ITV on 28 September. The FSA last week announced it was extending its investigation into the food safety breaches to an additional 12 factories owned by the poultry giant across England and Wales.