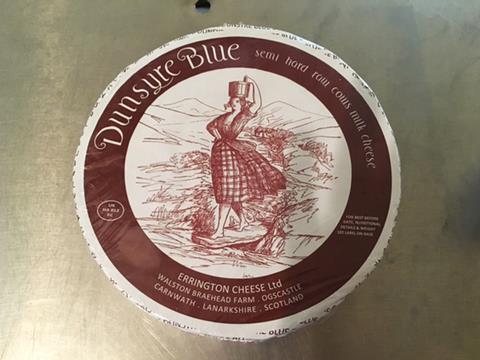 The cheesemaker implicated in the Scottish e.coli outbreak that claimed the life of a child has accused food safety officials of launching an "attack" on the unpasteurised cheese sector.

Dunsyre Blue, made by Lanarkshire-based company Errington Cheese, was linked to the outbreak by Food Standards Scotland in June. While the supplier has always disputed the link, the FSS insisted Errington's products were the "most likely cause" of the e.coli outbreak, and forced it to recall its entire cheese range on 14 September.

The regulator has since written to Scottish local authorities warning cheese made from raw milk was "intrinsically of potential high risk" and it was "imperative" manufacturers had stringent controls in place.

"It is expected local authorities will consider that cheese manufactured in the absence of verified controls is unsafe," the letter said.

The cheesemaker's founder, Humphrey Errington, told The Grocer the clampdown appeared to show the regulators' actions were not just aimed at his company, but were an "attack on the production of raw milk cheese production as a whole".

"We now have a situation in Scotland where French unpasteurised cheeses can be imported and sold freely but the country's food watchdog is attempting to severely restrict our indigenous raw milk cheese producers," he added.

In response, an FSS spokesman insisted it did not place any restriction on the use of raw milk in cheese production provided there was no risk to public health.