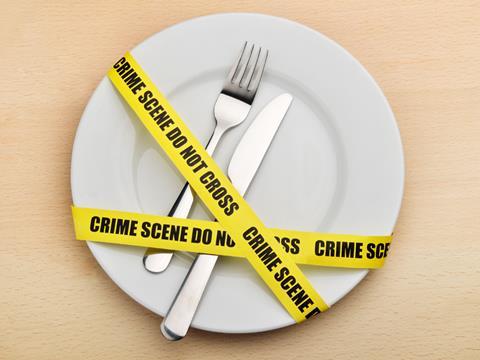 Tackling food fraud more effectively has the potential to add nearly £5bn to the profitability to UK food & drink, according to a new report.

Food fraud accounts for an average global loss rate of 5.9% at a "conservative estimate", found the report by Crowe Clark Whitehill and University of Portsmouth's Centre for Counter Fraud Studies, which studied the impact of fraud on 75 FTSE food & drink companies.

The most recent annual losses for those companies alone were likely to have come to nearly £12bn - more than their total profits - the report estimated.

It said companies could cut that figure by nearly half by having much stronger anti-fraud processes, boosting whistleblowing arrangements, having better reporting systems and being more willing to take legal action against offenders in the supply chain.

"It is clear that fraud - the last great uncontrolled business cost - can now be measured, managed and minimised - both in the UK food and drink sector and beyond," said Jim Gee, report author and partner and head of forensic and counter fraud services at Crowe Clark Whitehill.