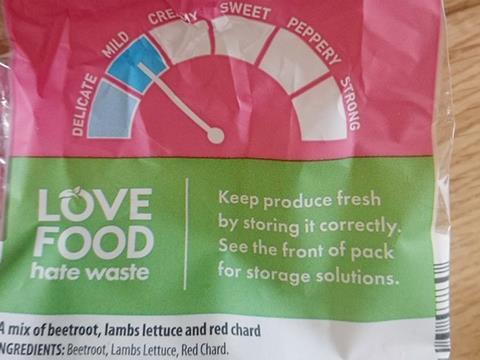 Aldi is rolling out new packaging to help its customers reduce food waste.

The discounter says all its fresh produce packs will be revamped to include tips to maximise shelf life and cut waste.

"We are committed to helping our customers reduce food waste," said a spokeswoman. "The packaging includes Wrap's Love Food, Hate Waste logo, alongside tips on how to correctly store fresh produce."

The move follows recommendations from Wrap in January for retailers to suggest 'key actions and benefits' for consumers of the most commonly wasted products, after it emerged levels of household waste had actually risen 4.2% from 2012 to 2015.

"Wrap is delighted that Aldi has taken a proactive stance in the food waste fight," said the organisation's consumer food waste prevention manager Helen White. "Improving packaging and labelling and using Love Food Hate Waste advice to engage with people when they are buying and using the most wasted products could help them to save up to £60 a month."

The rollout is expected to be completed across all fresh lines by the end of May.