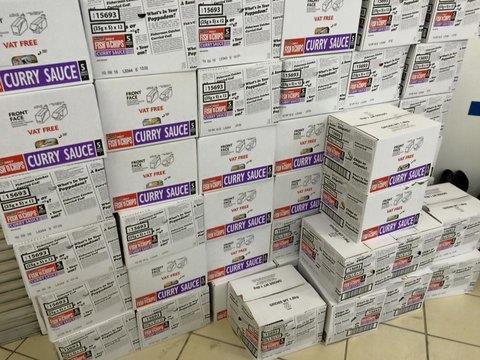 Social enterprise supermarket Niftie's says it has prevented 64 tonnes of food waste since it opened in June.

The Dover supermarket was created to alleviate food poverty by selling cut-price damaged or short-dated wholesale and supermarket goods that would otherwise go to waste.

Products are bought or donated from a range of wholesalers and suppliers. HMRC also allows the store to purchase repossessed ambient products for a fraction of the wholesale price.

Branded products sell for between 5p and £1 and the store has attracted a wide range of demographics including families, the elderly and schoolchildren.

Niftie's said it was set to open several new stores and pop-up shops across the country.

In partnership with Camelot Europe, the supermarket has secured new sites in Brighton, Essex, Central London and more locations in Southern England.

"We're absolutely delighted to announce we've been offered several shops and it's a major step into making sure we can help as many people as possible," said founder Nathaniel Richards.