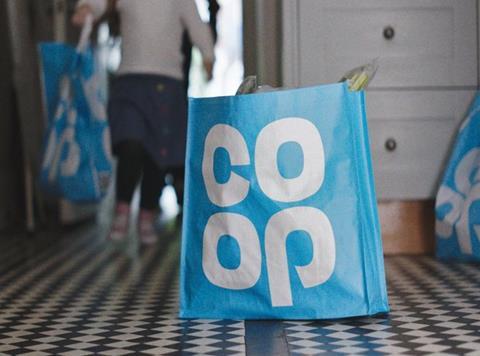 The Co-op is launching a national rollout of its food redistribution scheme to 2,500 towns and villages where the business has stores.

Last August the Co-op launched a new food redistribution pilot to send surplus food from its stores to local good causes.

The trial began in seven stores in South East England and later moved to 60 stores.

The Co-op said the new initiative was expected to redistribute enough food for 20 million meals to over 2,500 different good causes, which it said was the largest number of beneficiaries of any scheme operated by a UK convenience retailer, with the Co-op donating up to 8,500 tonnes of food a year.

"Each of our stores will team up with local charities and good causes in their area, ensuring food donated from our stores directly benefits the communities in which we work," said Co-op interim retail chief executive Jo Whitfield.

"The food will be collected on a regular basis, helping those closest to home. Not only will this support local groups, but it will also dramatically reduce our food waste, as we work towards our ambition that no food fit for consumption goes to waste."

The Co-op also works with FareShare to redistribute food from its depots, and in 2016 redistributed enough food to make more than one million meals, in the process helping more than a thousand local groups and charities.