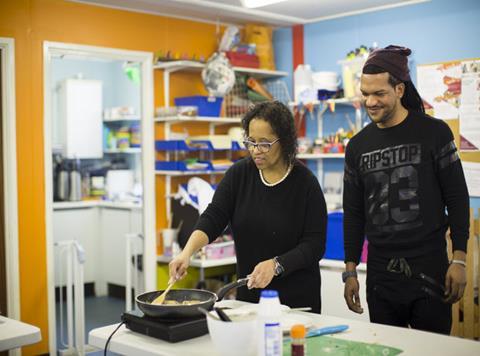 Waitrose has deepened its partnership with food bank charity The Trussell Trust by funding courses to help people eat well on a budget.

The supermarket has committed £21,000 towards covering the core costs of the charity's 'Eat Well Spend Less' courses, which teach cookery skills and budgeting tips.

During the six sessions, participants learn how to prepare inexpensive, basic food such as tomato sauce, burgers and bread, and are taught the benefits of techniques such as meal planners to cut costs and reduce waste.

The donation from Waitrose is part of its ongoing partnership with The Trussell Trust, which began in 2012. The supermarket supports the charity by providing fundraising materials and installing collection points in its branches, which last year resulted in its customers donating over 1m meals.

Samantha Stapley, corporate partnerships manager at The Trussell Trust, said she was "thrilled" to have secured additional support from Waitrose for the charity's courses. "We often meet people who manage extremely tight budgets, but for someone less confident Eat Well Spend Less makes a real difference," she said. "Ending hunger in the UK is about so much more than food - it's about building resilience and working proactively with people to make sure when crisis hits, people aren't left needing a food bank."

Last month, Sainsbury's began funding food education courses in Swadlincote, the site of its five-year food waste initiative. The courses target council tenants on a limited income who need help preparing nutritional meals on a budget.