One of our 10 Things You Need To Know About… Free-From
More than one in four Brits now regularly buy free-from products, according to exclusive research for The Grocer. Twenty seven per cent of 2,035 consumers polled by Harris Interactive say they regularly buy lactose, dairy, gluten or grain-free products, up from 19% a year ago.
But just 14% of those consumers say they have a medical condition that requires them to avoid gluten and other allergens. The most cited reason for going free-from was "for my general health", with 31% choosing this option. Twenty seven per cent said it was a lifestyle choice and 23% choose such products to avoid 'feeling bloated'.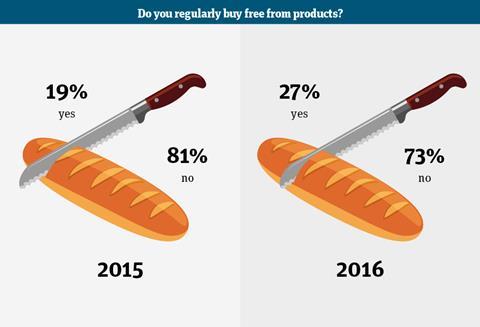 Next article: Coco loco: Coconut steals the show in our global innovations
In partnership with…