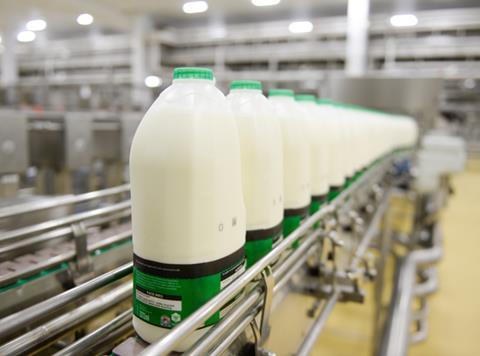 Arla is delaying the UK launch of its Arla Gaarden farm assurance scheme until 2015.
The dairy co-operative had initially planned to introduce the scheme in the UK this year but said today it had decided to postpone the rollout.
Arla Gaarden is Arla's proprietary farm quality and assurance scheme, and comprises a range of animal welfare, milk quality and environmental standards. It is already used by farmers across Arla's Scandinavian and German operations.
When Arla announced last year that it planned to bring the scheme to the UK, questions were raised about how Arla Gaarden would sit alongside the existing Red Tractor dairy farm-assurance standard.
Ash Amirahmadi, Arla UK vice president of milk and member services, said Arla had had "some very good meetings with Red Tractor" since then, and stressed Arla Gaarden would be "complementary" to Red Tractor. "We will also be making sure that Arla Gaarden satisfies the needs of consumers and retailers in the UK."
Arla was currently in the process of defining exactly what standards the UK version of Arla Gaarden would comprise and expected to reveal more details in the autumn, he added. No decision had been made as to whether the scheme would be known as Arla Gaarden or another name in the UK.
In its 2013 results, announced today, Arla reported booming UK sales and an enhanced milk Performance Price.