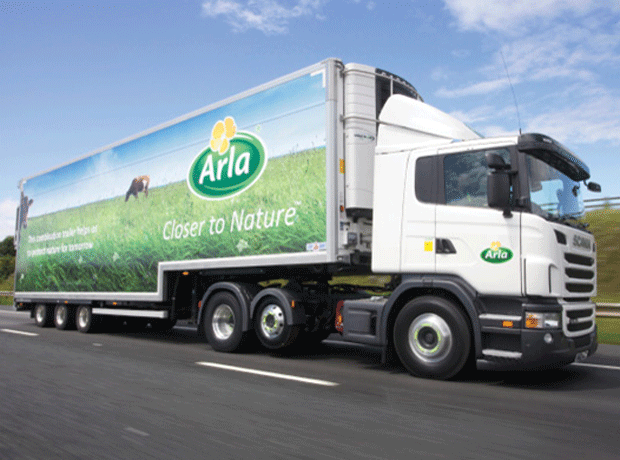 Arla is to close its Ashby-de-la-Zouch milk processing and distribution site – resulting in up to 370 redundancies – as it prepares to start production at its Aylesbury mega-dairy later this year.
Industry experts have long suggested Arla might seek to close other sites when Aylesbury became operational, but Arla had previously said it had no plans to do so.
Arla plans to transfer milk currently processed at Ashby to Aylesbury, though it may also be transferred to other sites, depending on the location of the farms currently supplying Ashby, an Arla spokeswoman said.
Arla plans to close Ashby in April 2014 but transfer of milk volumes to other sites will be phased, commencing in October this year.
Arla's new Aylesbury dairy was on track to process milk commercially by the autumn and volumes were ahead of its original expectations, said the head of Arla's UK supply chain Lars Dalsgaard.
"In line with our long-term business goal, we intend to maximise the use of all of our well-invested dairies, complemented by our new, cutting-edge processing facility in Aylesbury, to meet the requirements of our customers."
Arla said it may outsource distribution of the milk that currently goes into and out of Ashby to a third party provider after the site's closure.
The 370 redundancies are subject to consultation with staff at Ashby-de-la-Zouch.
The Arla spokeswoman said it had no plans to close any other sites.