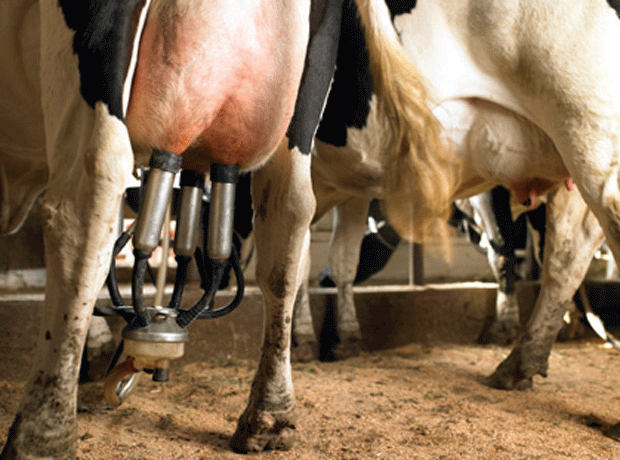 Dairy Crest is to cut its farmgate milk price by 1.25ppl for farmers on standard liquid contracts from 1 July.
The revised price will stand at 31.2ppl. The company said the reduction "reflected market conditions", with high levels of production and reduced dairy market returns.
The price paid to farmers on the Davidstow cheese contract would remain unchanged, at 33.2ppl, it added.
The liquid milk price cut was smaller than those made by its competitors, according to Dairy Crest procurement director Mike Sheldon.
"I recognise a price decrease is disappointing for our farmers but we have delivered on our commitment to strive for stable pricing by adjusting the price by less and later than our competitors," Sheldon said.
He added the company was confident it had a "compelling package" for farmers, offering flexibility, choice and a comprehensive farm support service.
Sheldon said holding the Davidstow price at 33.2ppl meant Dairy Crest had delivered price stability for the past nine months, and continued to be an attractive offer to farmers in the South West.
Both Dairy Crest and Müller Wiseman criticised Arla earlier this month for cutting its farmgate milk price with just three days' notice by 1.27ppl to 33.74ppl.
Dairy Crest and Müller Wiseman adhere to a voluntary code of practice for processors, which means they must give farmers 30 days' notice of any price changes. However, Arla, as a farmer-owned co-operative, is exempt from the code.