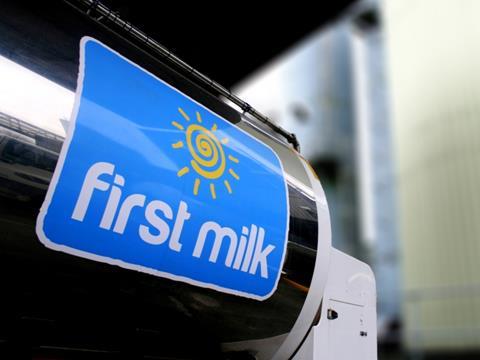 First Milk has become the latest dairy processor to announce a cut to its farmgate milk price, reducing its manufacturing price by 1.15 pence per litre from 1 July.
This will take the price to 30.85ppl. Its liquid milk price – currently at 3.50ppl – will remain unchanged.
First Milk chairman Jim Paice said a downturn in dairy commodities markets had made it necessary for the dairy co-operative to cut its manufacturing price. "While the peak of our domestic spring flush has passed, the global dairy market remains uncertain and we continue to watch it carefully," he said. "The investments we have made in areas like sports and lifestyle nutrition are now beginning to pay off and over the longer term these will transmit into milk price."
Last week, Dairy Crest announced it would reduce its farmgate price for liquid milk by 1.25ppl to 31.2ppl from 1 July, while the price paid to farmers on its Davidstow cheese contract would remain unchanged, at 33.2ppl.
Arla's current farmgate milk price for farmer owners remains at 33.74ppl – having been cut at the beginning of May – but it announced last week that the price paid to direct suppliers who are not owners of the co-operative and not aligned to retailers, would fall by 1.5ppl to 32ppl.