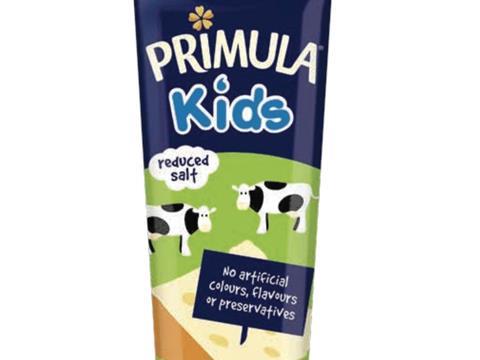 Kavli is looking to boost the lunchbox appeal of its Primula cheese brand with a new mild variant for children.

Primula Kids Mild Squeezy Cheese went into Tesco this week (rsp: £1.15 for 100g). Aimed at kids aged three to 10, it comes in a 100g pack, which Kavli said would be easier for small hands to handle than standard 150g Primula packs.

Kavli added that the line had the lowest salt, fat and calorie content of any branded spreadable cheese, with a 25g serving containing 50 calories, 3.4g fat and 0.1g salt as well as 25% of the RDA of calcium. "This product mirrors increased parental interest in the food they feed their kids," said senior marketing manager Claire Parker.