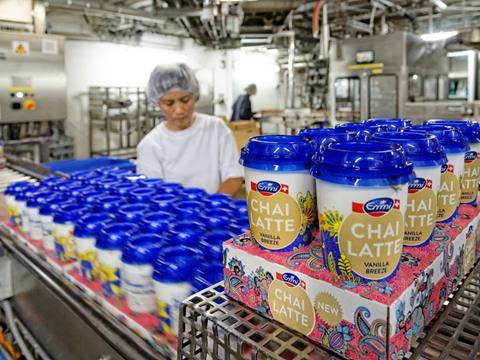 Sales at Swiss dairy giant Emmi - owner of Onken yoghurt and Emmi Caffè Latte RTD coffee drinks - broke through the three billion franc barrier for the first time in December.
Sales rose 10.6% yoy to CHF3.3bn (£2.25bn) in 2013, with net profit up 9.4% to CHF98m
Sales outside its Swiss home market had grown especially strongly, driven by chilled coffee and cheese exports.
Overall group sales of Onken yoghurt – which is sold both in the UK and in Germany – were slightly down, Emmi reported in its results presentation, although it later clarified this was down to currency effects.
"Onken sales were stable in local currency. We are very confident with regard to the development in 2014, as in the UK Onken has delivered 5% value and 2.8% unit growth," it told The Grocer, citing Nielsen data for the 52 weeks ending 3 March 2014.