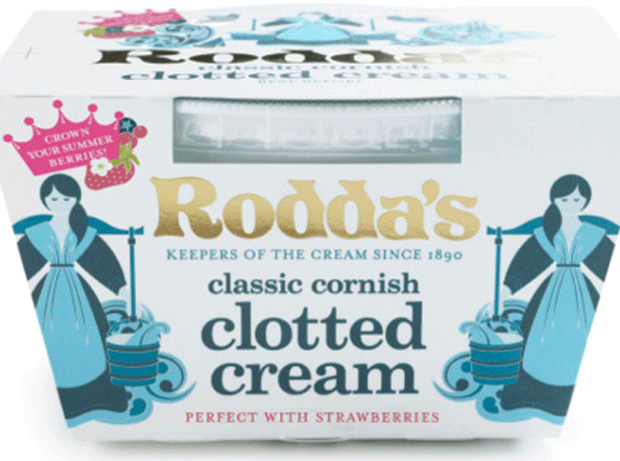 Cornish dairy maker Rodda's is revamping its packaging as part of a new seasonal marketing campaign to encourage consumers to use clotted cream in more desserts.

Rodda's Crowning Glory campaign launches at the Royal Cornwall show on 6 June, with the new clotted cream packs as well as advertising, PR, social media and specific foodservice support.

All will deliver the same "call to action", asking consumers to "crown" their favourite desserts with Rodda's clotted cream.

Last week, Rodda's kicked off its seasonal marketing by claiming it had discovered - with the help of mathematician Dr Eugenia Cheng - the formula for the perfect cream tea.