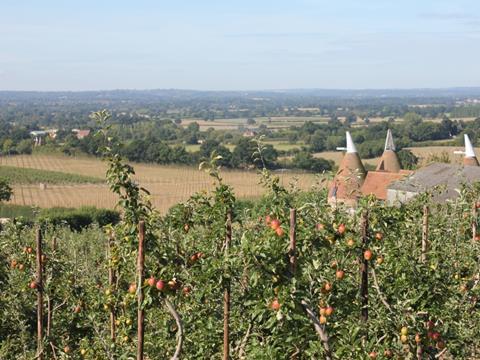 Sainsbury's apple and pear supplier AC Goatham & Son has set out a 20-year strategic vision for growth that includes plans to double production by 2034.

Goatham said it planned to increase capacity at its 14 farms and 20 partner growers to take its annual production of apples and pears to roughly 160,000 bins by 2034, up from 81,529 bins at the moment. The company said it would plant 268,500 new apple and pear trees over the next two years, including 112,000 trees to recreate orchards grubbed after the Second World War.

Sainsbury's, which sources 54% of its apples and pears from Goatham, had worked with the grower on its plans, said partner Ross Goatham.