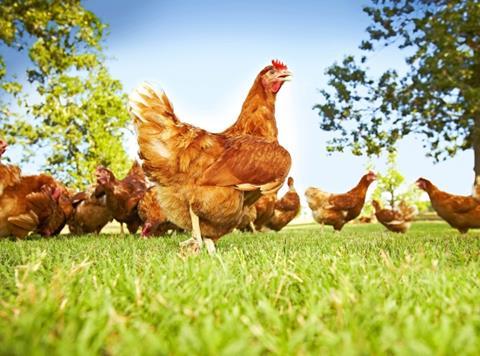 The Happy Egg Co is celebrating the sale of more than one million boxes of a dozen eggs in the US.

The brand, which launched into Kroger/Ralphs stores in California in October 2012, is now sold in more than 2,000 outlets, including Walmart.

"We are excited to see that US consumers are embracing our approach to hen welfare," said David Wagstaff, COO of The Happy Egg Co USA.

The US speciality egg market, which includes free range, is tipped to grow 15% by value year on year [OC&C] and cage-free now accounts for 4% of the total US egg market by volume.

California is set to ban the use of standard caged egg production from the beginning of next year.