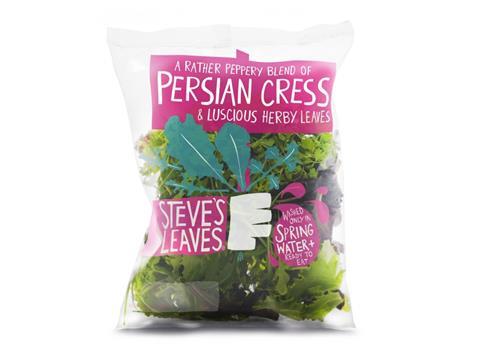 Vitacress has expanded its Steve's Leaves range of premium bagged salads with a Persian salad mix.

Persian Cress & Luscious Herby Leaves went into Waitrose on Wednesday (14 May), priced at £1.40 for a 60g bag. It will be exclusive to Waitrose for one year.

Michelin-starred chef Daniel Clifford will promote the new bags on the Steve's Leaves website.

Waitrose salad buyer Tom Moore said the new mix was "ideally placed" to meet consumer desire for trying "high-quality, great-tasting ingredients".

Waitrose has also increased distribution of Steve's Leaves baby watercress & little leaves and pea shoots & baby leaves SKUs from about 150 to 300 stores.