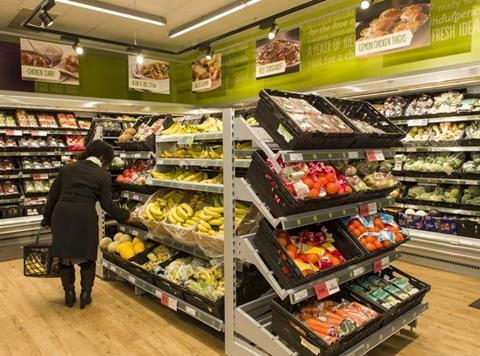 Waitrose has blamed cut-throat competition on fresh food prices for a fall in Christmas sales figures in the run-up to Christmas.

Like-for-like sales at the retailer were down by 1.4% in the six weeks to 2 January and Sir Charlie Mayfield, chairman of the John Lewis Partnership, said the highly promotional and deflationary market was responsible for "real volatility" in shopping patterns that changed from week to week.

"It's a tough market and it's deflationary so prices are falling and the fact is that if broccoli is half price you and me are going to have to eat twice as much for us to make the same money," he said.

"That is certainly a factor and it's very competitive and it's also very promotional," Mayfield told the BBC's Today programme.

"What we saw during the Christmas period was real volatility week to week."

Waitrose said that peak trade came "particularly late" this year and was more concentrated than usual in the days before Christmas. The supermarket said it had record trading days on 23 and 24 December, with sales up 6.0% and 5.5% respectively.

Online grocery sales were up 7.9%, with sales over the Christmas and new year weeks up 9.8%. Sales through direct services websites - including wines, hampers, flowers and kitchen gadgets - grew by 28.1%.