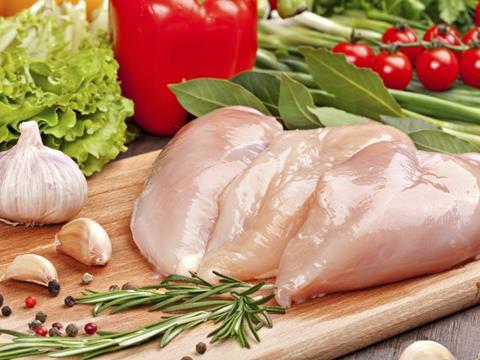 Research from the FSA has confirmed campylobacter as the most common cause of food poisoning in the UK, with poultrymeat the food responsible for the most food poisoning cases.

The role of campylobacter and poultrymeat in food poisoning has long been known, but case numbers had previously been estimated. The study, published by the FSA this week, builds on earlier research on infectious intestinal diseases in the UK and links food poisoning cases to specific pathogens and foods for the first time.

It found that of about 500,000 instances of food poisoning every year, roughly 280,000 involved campylobacter and 244,000 were linked to poultrymeat.

'Produce', including veg, nuts and seeds, accounted for 48,000 cases, followed by beef and lamb (43,000), seafood (32,000) and eggs (26,000). The second most common pathogen in food poisoning was clostridium perfringens - accounting for about 80,000 cases - followed by norovirus (74,000) and salmonella (33,000), according to the study.

The case numbers for campylobacter and poultrymeat are lower than previous FSA estimates had suggested.