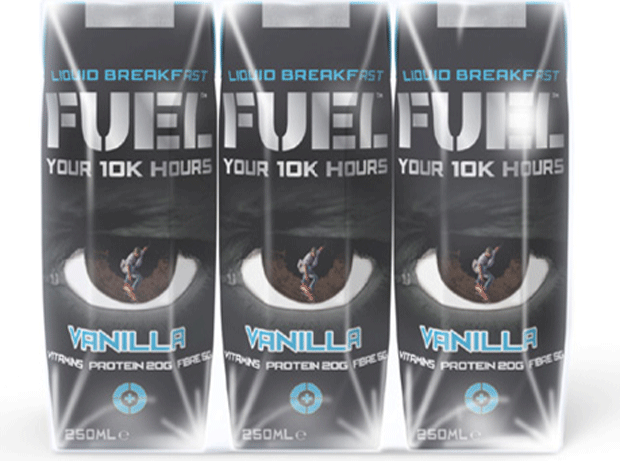 Fresh Marketing is expanding its 'liquid breakfast' brand Fuel with a multipack format.

Triple-packs of 250ml Tetra Pak Prisma cartons (rsp: £2.95) launch into 600 Sainsbury's next month. Made with skimmed milk powder and soya protein, packs come in caffè latte, chocolate, strawberry and new flavour vanilla. The drink launched in February and is aimed at consumers who skip breakfast.

Fresh Marketing said sales broke the one million unit mark in July, with 68% sold to ABC1 consumers. "We have been delighted with its performance," said co-founder Barney Mauleverer. The brand also includes granola and porridge pots.