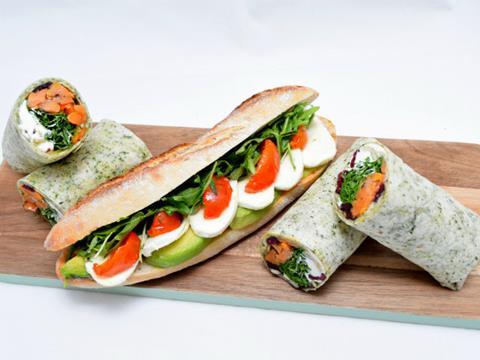 Around Noon has secured a £750,000 loan from the Northern Irish Growth Loan Fund to help the business expand its presence as a food-to-go manufacturer.
The Newry-headquartered business acquired London-based premium sandwich and snack maker Chef in a Box in July this year to gain a foothold in the capital and provide a platform for further UK expansion.
The new funding will be invested in developing IT systems and infrastructure and to further develop the London operation.
"The business started from humble beginnings with a focus on producing high-quality packed sandwiches," CEO Gareth Chambers said.
"We have grown rapidly in the last three years and our product offering now includes sandwiches, wraps, salads and fruit pots under the 'Scribbles' brand as well as cold pressed juices and bakery courtesy of our new bakery 'Sweet Things'."
He added: "In the next five years we want to grow our turnover significantly and the backing of the Growth Loan Fund will help make this a reality."
Around was formed in 1989 by Sheila Chambers in her kitchen and underwent a management buyout in 2016 when Gareth Chambers partnered with experienced food-to-go entrepreneur, and now Around Noon chairman, Howard Farquhar. The business now employs more than 300 staff.
Finance for the £50m Growth Loan Fund – which provides loans to established Northern Ireland SMEs seeking to access growth finance – is provided by Invest Northern Ireland and private investors Northern Ireland Local Government Officers' Superannuation Committee (NILGOSC).